Our aluminum plastic plate and medical blister recycling machine has been installed successfully in Colombia. The capacity of this machine is 200kg/h, and equipped with the pulse dust collector.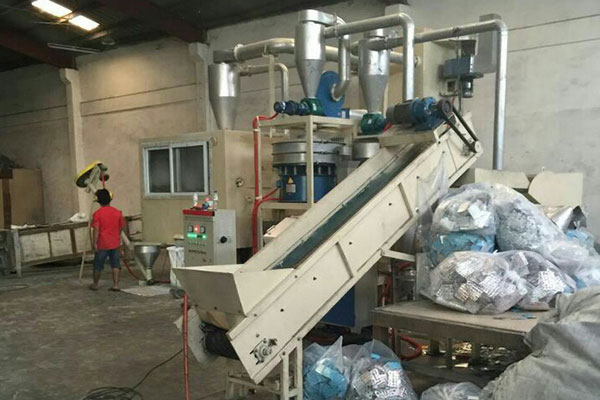 Our client has a big landfill in their local town, he has many relationships of recycling resources, and he can get at least 2 ton aluminum plastic plate and medical blister per day with a good price. After 5 months of investigating for this business, he finally came to our company, his wife and partner also along with him. We spent 1 hours meeting at our office, and we took them to our factory for checking the production. They checked the every part of production very carefully, and gave a high compliment to our quality and profession.
They sent us the PO 2 weeks after they back to Colombia, and we started the production right away. Now, his machine has been running successfully for about 2 months. We have been keeping a good relationship with each other, and this relationship will be longer and longer.