In September 2020, our Chinese customers came to the factory.
After seeing our equipment and confirming the plan with our technicians, they placed an order for 1000kg/h of aluminum-plastic board separation equipment, mainly includes the following equipment:
transmission belt, rotary vibrating screen and high-voltage electrostatic separator.
By the beginning of November 2020, our machines were ready. This is what they look like in our workshop.
On November 10th, the technician arrived and guided the customer to install and operate the machine. This is the picture of the scene.
On November 7, 2020, our factory delivered a 1000kg/h aluminum-plastic separator to the customer in Hangzhou, Zhejiang, China.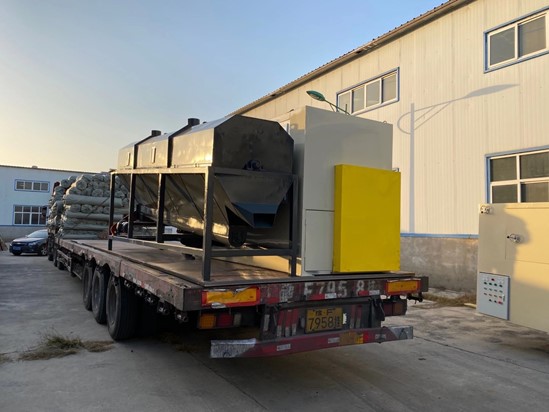 The following photos show the status of the customer's machine in its own factory, the machine has been running normally for more than ten days already.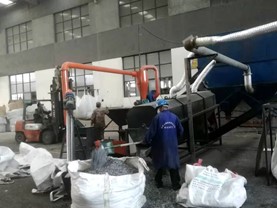 Environmental protection aluminum-plastic board recycling machine is a set of technological process to decompose and recycle metal aluminum and plastic.
The machine can eliminate aluminum-plastic composite board waste, aluminum-plastic decorative board waste, aluminum-plastic edge strip produced in the production process of aluminum-plastic composite board and a large number of aluminum-plastic composite board waste in the society.
After the aluminum plastic composite board is decomposed into aluminum and plastic mixture by the fine crusher, and then separated by the high voltage electrostatic separator and we can get pure aluminum .And then at the normal market price, the cost of the machine will be paid back in about four to six months by using our machine.
Sure Origin Group's aluminum-plastic board recycling machine adopts PLC automatic control system, one-person feeding and multi-machine cooperative operation. After the scrap al-Plastic drug board is put into the al-plastic plate separation and recovery equipment, the scrap al-plastic drug board will be broken through a knife crusher.
High degree of automation, easy to operate, high stability, labor-saving.
If you are in need or interested in, very welcome you to contact us!