If you want to understand or work in a low investment high return industry, then the aluminum copper wire recycling machine is your choice .
Aluminum copper wire recycling machine apply to all kinds of scrap wire, copper wire, aluminum wire .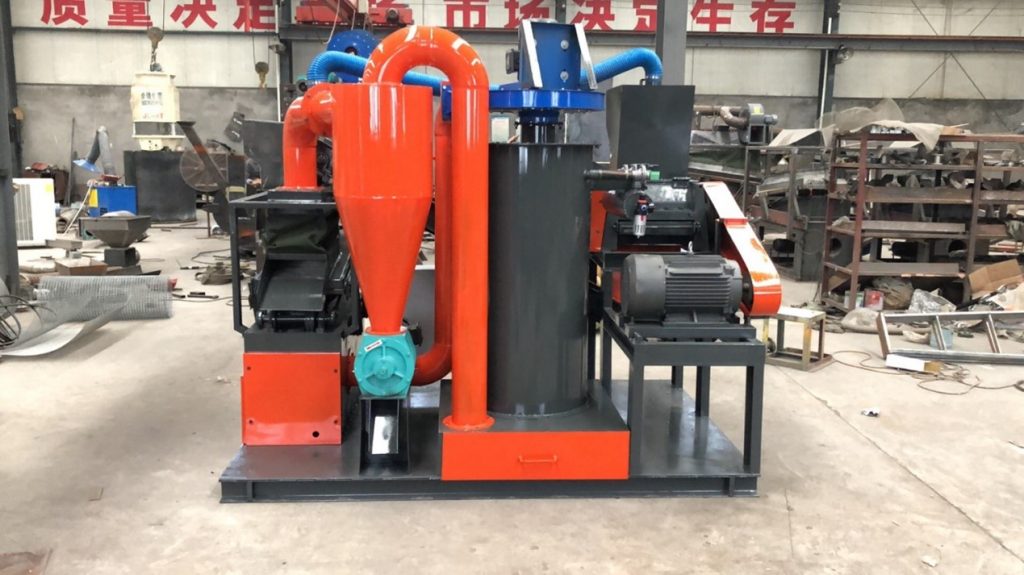 The waste cables or wires will become plastic pellets and copper particles after been crushed. The mixed will jump and move ahead like wave type on the vibrating screen mesh surface. With airflow function and screen box straight shock excitation, the sheath and core will be separated, and get copper particles, plastic pellets, and mixture from different outlet areas.
Standard and popular capacity is 100-200kg/h, 300-400kg/h, 500-700kg/h... no matter which capacity you choose, within in 6 month, all of your investment on machine will be returned. if you need our professional sale consultant to analyze project profit for you, welcome to talk to us at any time.